Do you need some ideas on who to vote for in this year's People's Choice? Every week, until the deadline, we will feature some people and businesses to get your mind thinking about the best. Our community is filled with wonderful businesses and people. One category is Outstanding Citizen/Volunteer. Let's take a look at a few.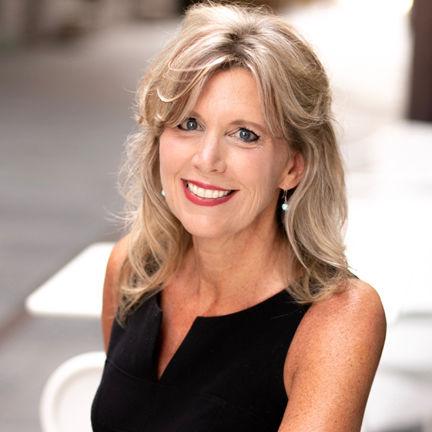 Jennie Dean Schmidt is a local mother of two, whose passion for mothers led her to start a website to help other moms. The website turned into a radio show, and she has expanded her ministry to reach into even the hardest of places, like prison, to give moms hope for the future and their children. ChannelMom Media & Outreach reaches tens of
thousands of moms each month through its radio show in Denver, national podcast, social media and YouTube channel (with over 1 million views). ChannelMom also serves moms on-the-ground, through various outreaches including HomeStretch Moms, mentoring moms transitioning out of homelessness; Forever Moms, helping moms in prison find inner healing and positive parenting tools: and ChannelMom Coffees, offering moms a time of pampering, fellowship, encouragement and uplifting speakers.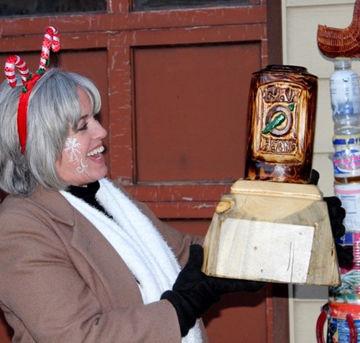 Kris Ellis of Platte River Outfitters not only runs her business, but is a tireless volunteer and board member with the Platte Canyon Chamber and other non-profits. She coordinates the annual Cowboy Christmas in Bailey, and also takes on the hardest task at Bailey Day. This is organizing parking and transportation. Kris has also served on the board of the Conservation Trust Fund.
Charlotte Wytias can't find enough things to volunteer for. She helps out at the PCCP Thrift store and heads the Back to School Backpack Project for kids every year with the Rotary Club.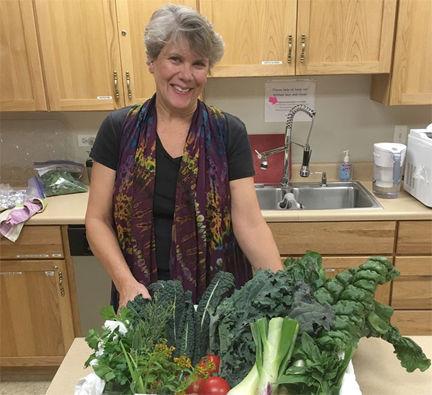 From gardening gloves to chef's hat, from stocking food pantry shelves at Mountain Resource Center with canned food in the winter to stocking the same shelves with fresh produce from the St. Laurence's Community Garden in the summer, Jane Baumann shares her extraordinary gifts and foodie passion to volunteer for the mountain community. Jane started out as a champion for food security years ago by donating food to Mountain Resource Center's pantry. In 2015, she committed weekly to working in the pantry; soon after, she started sharing her culinary skills with Cooking Matters, a cooking and nutrition class offered regularly at Mountain Resource Center. In 2017, she started teaching high-altitude gardening classes with St. Laurence's Community Garden and started a plot that benefited pantry clients.
Now, as a Cooking Matters Chef and a community garden expert, Jane is able to instruct from the garden to the table, teaching people how to cook healthy on a budget. She plants not only seeds to nourish the bodies of our neighbors, but also seeds of hope and culinary wisdom to inspire and enrich the health of our community.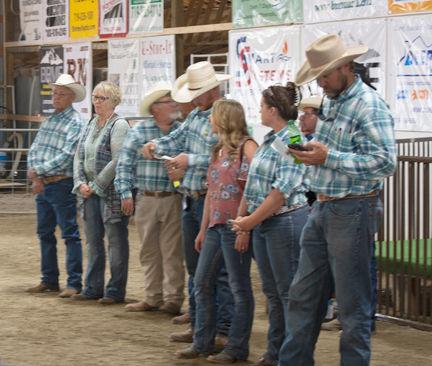 The members of the Park County Fair Board have dedicated years of volunteer service to make this board the hardest working board in Park County. It's members have contributed thousands of hours not just in advisory meetings, but also in manpower to bring the community a County Fair that has become second to none. They donate their personal equipment and financial support to ensure that the grounds of the fair are kept up and that improvements can be made without extra expense to the county. As we come into the Centennial Anniversary of the Park County Fair, the Fair Board worked diligently to make a major improvement to the fairgrounds with the replacement of the old Joe Linch Rodeo Arena. The new arena helps to improve the safety of the grounds for all who come to use it. The fact that it is being called "one of the best arenas" in the state has also caught the attention of the Colorado Pro Rodeo Association, who will be joining us at the 2020 Park County Fair to put on three rodeos. The hard work and volunteer spirit of these men and women who give so much back to the community though the fair deserve your vote for this year's Volunteer of the Year. Please thank them for all they have done to help grow this county tradition to what it is today.
Matt Dambrosky is a husband, father, brother, small business owner, and community leader. Matt loves his Platte Canyon mountain community, and it shows. He's been volunteering on the Platte Canyon Chamber for the last four years and was recently elected as president of the board. The last two years he has been event coordinator for Bailey Day, and last spring he helped get Red,White, and Bailey started, which is a non-profit that purchased and hung American flags through-out the town of Bailey. Last, but not least, in July he brought his truck of tools and experience and helped build Deer Creek Elementary's greenhouse.
All these citizens selflessly serve our community, people helping people. Do you know anyone like them? Give them the recognition they deserve by voting for them. You can vote all month. Vote online or mail in the ballot found on page 7. Deadline is Feb. 7.